festa di "Sancta Maria di Mezo Gosto"
14 - 15 AUGUST 2023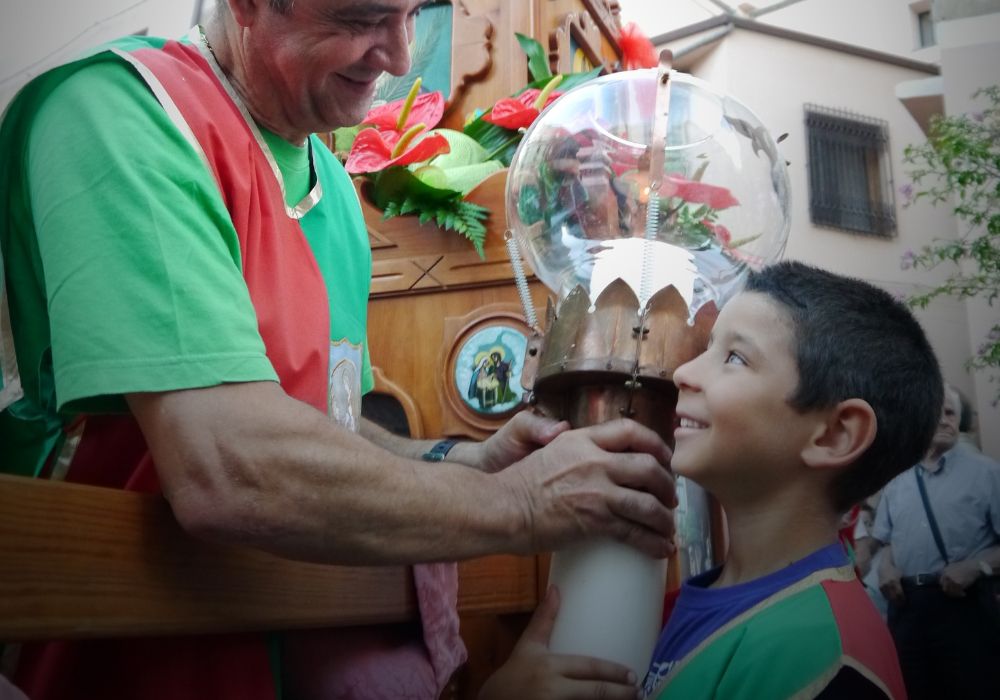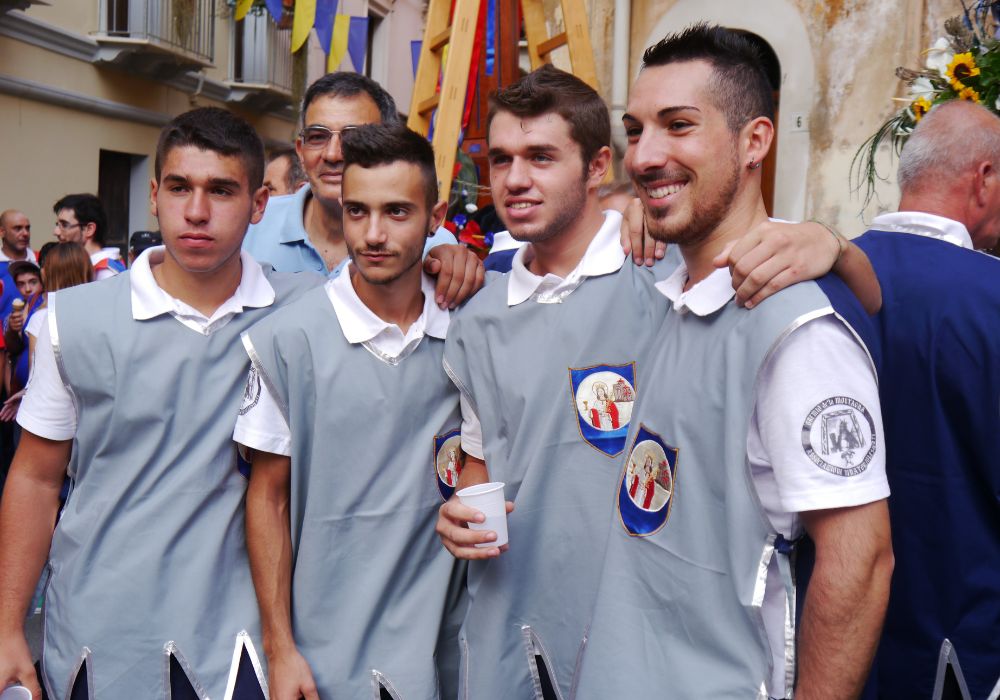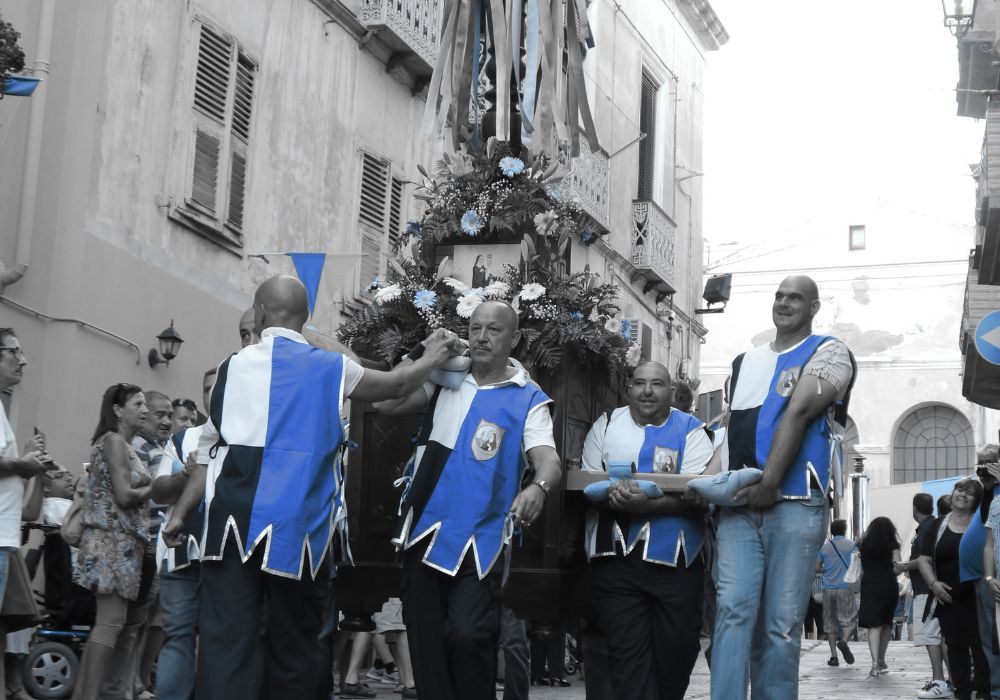 OUR MISSION
The Beata Vergine Assunta Candelieri Association, with the patronage of the municipal administration, organizes the event "Sancta Maria di Mezo Gosto: Discesa dei Candelieri" in the enchanting setting of the city of Iglesias, a testimony of Faith, culture and tradition.
How to get to the Festival
Iglesias is a pretty city in the south-western part of Sardinia.
Mostly known for its ancient history
mining and for its naturalistic beauties, it represents a unique place of its kind.
THE HISTORY OF CANDLESTICKS
There are a total of eight Candlesticks:
University of Villa (the city as a whole), one for each of the four historic districts (Santa Chiara, Mezo, Fontana and Castello) and three Gremi or Corporations (Workers,
Montagna and Viniajuoli).
THE CANDLERS of the Assumption Iglesias
The candlesticks are six meters tall, weigh an average of 3 tons, and need sixteen to twenty people to carry them, who support them on their shoulders.
Participation is open to everyone, not only Iglesians but also tourists.
The Association is constantly working to organize and promote an event with not only religious, but also historical and cultural values. The event unites the town's residents every year and attracts hundreds of tourists, enraptured by the charm of its centuries-old tradition.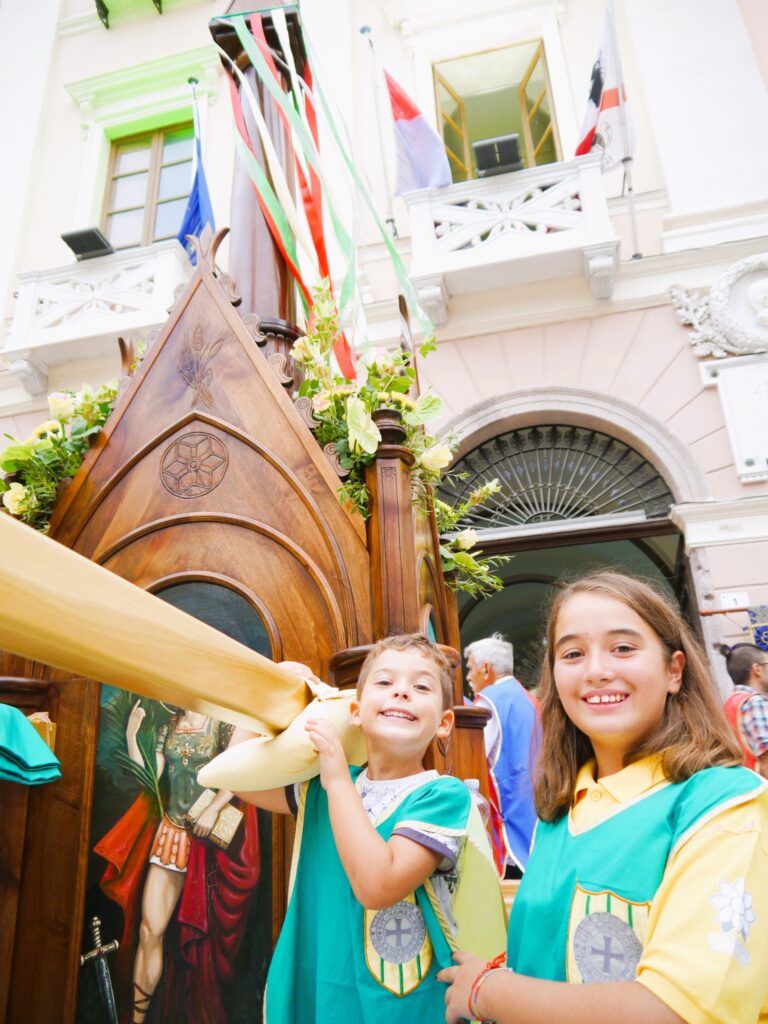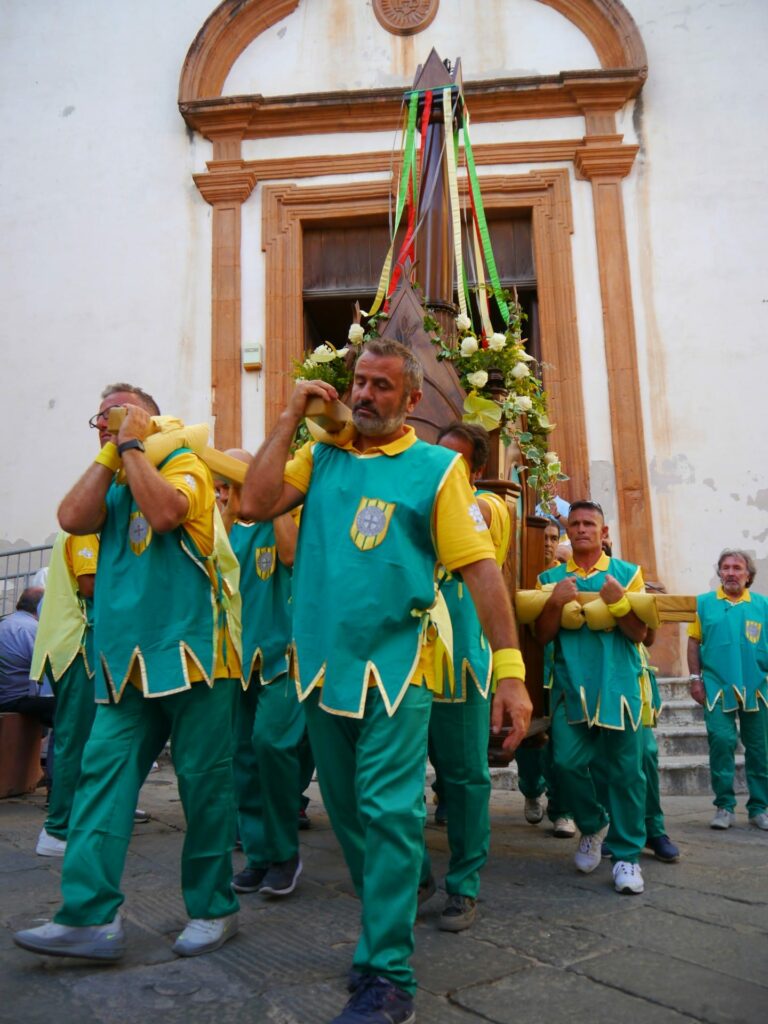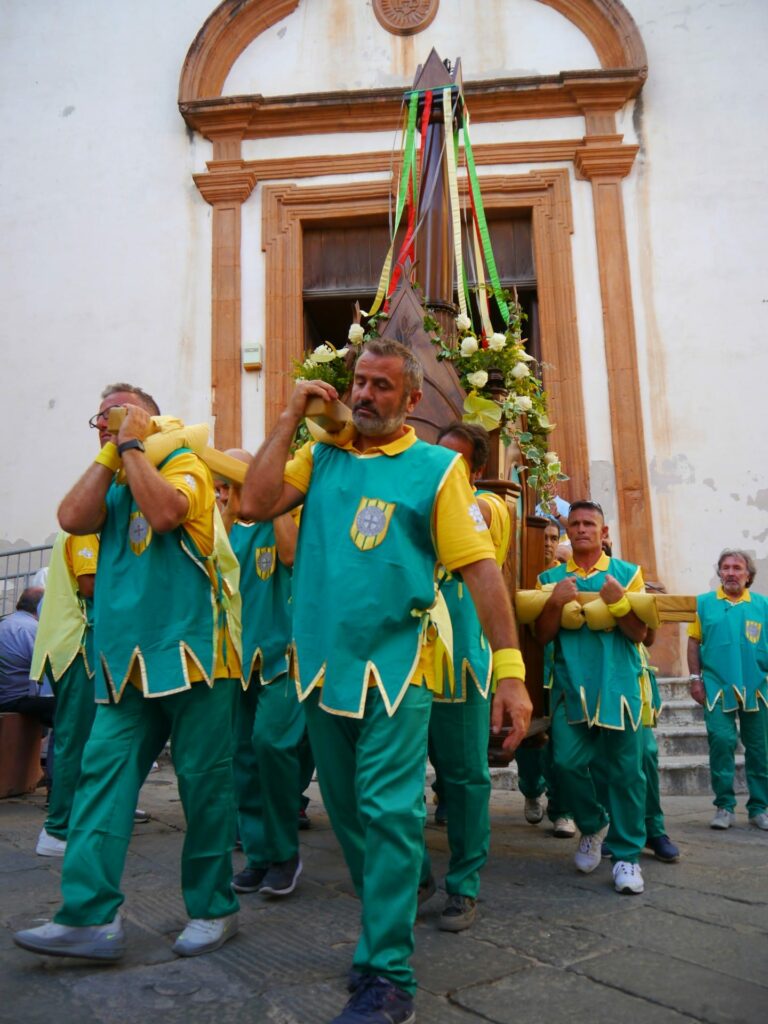 Lorem ipsum dolor sit amet, ius in fugit percipit, ut his augue numquam, ponderum signiferumque.

Lorem ipsum dolor sit amet, ius in fugit percipit, ut his augue numquam, ponderum signiferumque.

Lorem ipsum dolor sit amet, no elitr tation delicata cum, mei in causae deseruisse. Has eruditi singulis principes ad, eam